One Child One Light (OCOL) is an initiative that aims at providing school children with an affordable Study Light that's clean, bright, eco-friendly, safe, efficient and gives them an opportunity to transform their lives for a brighter and better future.
OCOL is a prestigious and unique initiative to provide safe, clean and low-cost Solar Powered Lighting to all deprived children across the world with the wholehearted participation of public, spirited agencies and individuals. OCOL is administered by socially conscious entrepreneurs who are committed to the cause of empowering children's education through technology and social mobilization. OCOL is a trust registered under the Indian Trusts Act in the year 2009.
As per India census 2011, out of 635,000 (6.35 lakh) villages in the country, more than 100,000 (1 Lakh) villages are un-electrified. Even most of the electrified villages suffer from frequent power outages and load shedding. Millions of school children who live in these semi urban and rural areas have no access to clean and safe lighting that can help them study after dark. Over 130 million (13 crore) school going children in our country still depend on kerosene or oil based lamps for studying at night. The position is almost similar in several other developing countries of Asia, Africa and South America where dependency on kerosene lit lamps is very high. Kerosene lamps are accident prone, give very low light, and emit smoke, soot and toxic fumes affecting the eye sight and health of students adversely. OCOL is conceived as a major initiative to address this problem effectively.
One Child One Light's mission is to support every underprivileged child's right to education by providing a safe, clean and economic, solar powered lighting solution.
OCOL helps children get access to clean, safe and affordable lighting to help them in their studies and in much needed places such as schools and within their homes. This is done in two ways, firstly by directly providing them portable Solar LED study Lights to study and secondly by installing solar power packs in remotely located schools which are used for lighting up classrooms, toilets, offices and powering computers.
In fulfilling its mission OCOL deploys a two pronged approach…
Sensitize – Spread awareness on the problems faced by school and college going children who use kerosene / fossil fuel powered lamps
Partner – Partner with NGOs, Government, NRIs, Volunteers, Philanthropists and corporates appropriately integrate OCOL as part of their CSR initiatives.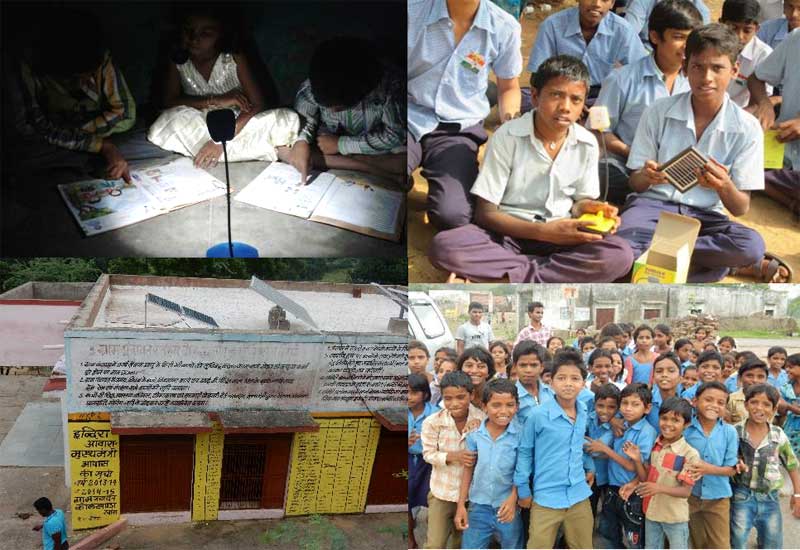 Under various initiatives and programs OCOL has so far reached out to over 1.5 Million deprived students in India and a few other counties of Africa, Asia and Latin America.
Children benefited across Asia, Africa and Latin America
Million Litres of Kerosene saved per year
Tonnes of Carbon emissions prevented every year
Billion rupees Saving of foreign exchange per annum in India
Empowering students to study at their convenience
Improved academic performance with increased study hours
Bringing down / eliminating the use of Kerosene for lighting
Avoiding health and physical hazards of kerosene
Reduction in carbon emission
Mitigating the impact of climate change
Respite from power shortages
Additional employment for the rural youth
Reduction of load on the Grid
Availability of more power for agriculture and industry
Sowing seeds of awareness on Renewable Energy in young minds
Creating awareness about Solar Energy in villages
Saving precious foreign exchange for the country
Excellent opportunity for a meaningful CSR and charities
High visibility to participating agencies/individuals
Large outreach among poor students of remote villages
OCOL has developed a series of solar products that can help address lighting issues to a large extent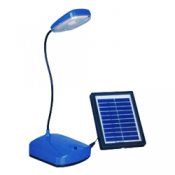 Solar LED Study Light
0.5 Watt LED
1-Watt Solar Panel
3-Modes: Eco/Normal/High
Flexible Goose-neck stand
Charging Indicator
8-hrs full charge time
Works up to 8 hrs. on full charge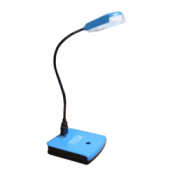 Junior Study Light
0.5 Watt LED
0.5-Watt Embedded Solar Panel
3-Modes: Eco/Normal/High
Flexible Goose-neck stand
8-hrs full charge time
Works up to 6 hrs. on full charge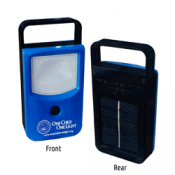 Solar Mini Light
0.5 Watt LED
0.5-Watt Embedded Solar Panel
2-Modes: Normal/High
3-4 hours full charging time
Works up to 3 hrs. on full charge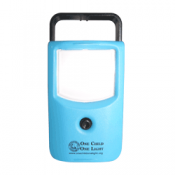 Solar Pocket Light
0.5 Watt LED
0.3-Watt Embedded Solar Panel
2-Modes: Normal/High
3-4 hours full charging time
Works up to 2 hours on full charge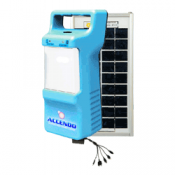 3-Watt Solar Homelight
3 Watt LEDs
3-Watt Solar Panel
3-Modes: Eco/Normal/High

Eco Mode: 200 hrs.
Normal Mode: 42 hrs.
High Mode: 17 hrs.

8-hrs full charge time
Lo/Hi Batt. Indicator
Message Us your requirements using the contact form below